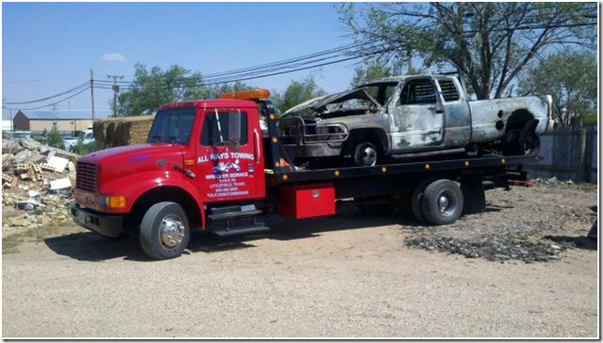 All Ways Towing INC is the #1 Source for all your towing and recovery demands in Clovis, NM. We serve both commercial and private markets. We'll continue to grow with you and to be your industry leader for towing, hauling, roadside and recovery services.

Keeping your roads and freeways clear is a priority of ours. Keeping you safe is an even bigger priority! We are first responders when you've been in an accident or have specialized towing necessities. Nothing is more important than your security and keeping you safe in unfamiliar situations. We look after our valued patrons as if they were a member of our own family.

​We work side by side with law enforcement recovering vehicles in unusual situations. We also have developed strong relationships with local businesses to be a liaison for their logistics and transportation jobs. We are the "GO TO" enterprise that gives you solutions!

Not only do we travel in Texas and New Mexico, our drivers are licensed to navigate throughout the entire U.S. Did you need to get a quote for cross country travel? Are you moving and need a quote on transporting your car, truck, boat, or storage pod? Call us today we'll give you a price that can't be beat!
We work with most insurance companies and are the primary roadside and tow services vendor for Clovis, NM and Texas.
WAITING FOR THE TRUCK TO ARRIVE:
We understand that breaking down is pretty scary and that you have a lot of concerns. There are a few different things that you can do to ensure you're ready to go when the driver gets there.Here are some points to get you prepared:
Remember that when you use your personal vehicle for towing heavy loads you are taking a chance on several different issues. Safety first and foremost, Voiding warranties, Insurance Benefits denied and of course damage being done to your truck or car. When in doubt… leave the hard jobs to the experts. Finally, remember that unless you are under the direction of law enforcement, YOU are the final decision maker as to where your car is towed.
REQUIRED FOR IMPOUNDED VEHICLES: